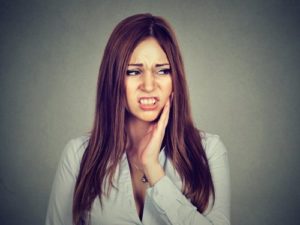 Sometimes, it might seem like the term "root canal" should be accompanied by dramatic music — the type of music you hear in horror films. However, that's only because most people misunderstand what root canal therapy in Bella Vista is. This treatment can actually relieve pain and get you back on the road to excellent oral health. What exactly is root canal therapy, and how do you know if you need it?
What Is a Root Canal?
A root canal is actually part of your anatomy; it's the natural cavity inside the center of your tooth. However, the term has become interchangeable with root canal therapy, which is a dental procedure that involves — you guessed it — a tooth's root canal.
The treatment becomes necessary when bacteria sneaks through your tooth's two outer layers, the enamel and dentin, and into the pulp at the center of your tooth. This can happen due to injury or poor oral hygiene habits.
If your dentist in Bella Vista determines that you need a root canal, they'll first drill an itty-bitty hole in your tooth. Then, they'll clean out the infected area using dental files. It's also likely that they'll remove the tiny nerve in your tooth that is sending pain signals to your brain. Then, they'll replace the missing material with a biocompatible substance. After that is done, you'll probably need a crown to protect the tooth from further damage.
There's no reason to be afraid of getting a root canal. Modern dentistry makes the procedure as painless as possible.
How to Know if You Need a Root Canal
Sometimes, a root canal is necessary even for patients who aren't experiencing any symptoms. That's why it's so important to visit your dentist regularly; they can spot problems well before you notice that anything is wrong. However, in most cases, there will be some warnings signs that indicate your tooth is infected:
One tooth is much darker than the ones surrounding it.
There is pain when you bite down or when you eat hot or cold foods.
Your gums are swollen and tender.
There is a small, pimple-like bump on your gums.
The Benefits of Root Canals
One of the best things about a root canal is that it can save even badly damaged teeth from extraction. It can therefore preserve your natural smile and eliminate the need for you to get a replacement tooth later on. Furthermore, keeping your tooth's root in place will help your jaw stay strong and healthy.
The treatment also provides quick relief for pain and discomfort — you'll be able to get back to enjoying your life!
Root canal therapy is too often misunderstood. If one of your teeth is causing you pain, visit your dentist so you can get the problem taken care of as soon as possible.
About the Dentists
Drs. Chris R. Combs and J. Cole White are your team of dentists at Combs & White Family Dentistry. Their experience and passion for helping people equip them to provide top-notch treatment to their patients. If you have questions about root canal therapy in Bella Vista, reach out to the office at 479-855-6764.