Meet Our Bella Vista, Arkansas Dentists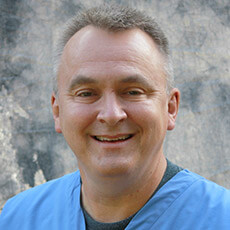 Chris R. Combs, DDS
With more than two decades in the dental field, Dr. Combs offers Bella Vista dental patients experienced, skilled dentistry services. He loves working with patients to achieve and maintain their healthiest smiles, and he's proud to work with a staff of knowledgeable dental professionals who make every day great.
A native of Hot Springs, Dr. Combs completed his undergraduate study at the University of Arkansas in Little Rock. He went on to earn his doctor of dental surgery from Texas A&M Baylor College of Dentistry. Since then, Dr. Combs remains dedicated to lifelong learning regularly completing continuing education courses, seminars, and training. Notably, Dr. Combs completed courses with the Pankey Institute and Spear Study Club.
Outside the office, Dr. Combs is happily married to his loving wife, LaDonna. They have four great kids, and enjoy attending all of their children's numerous activities. When he has time, Dr. Combs gardens, hikes, and keeps up with Razorback sports. Ever wonder who all those signatures on the Declaration of Independence belong to, or why the civil war started? Ask Dr. Combs. He is a big history buff!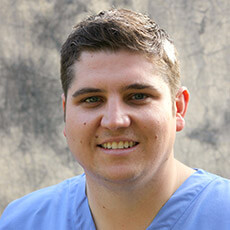 J. Cole White, DDS
Dr. White entered dental practice in 2009, and joined Dr. Combs in 2011. His passion is working with patients especially when he has the opportunity to help patients who are in pain. If you're experiencing a toothache, you won't find a more gentle and attentive dentist to help renew your oral health than Dr. White.
Originally from Malvern, Dr. White completed his undergraduate education at Arkansas State University. He then earned his doctor of dental surgery from the University of Buffalo School of Dental Medicine. Following his doctoral studies, Dr. White completed his general dentistry residence at the Veteran's Medical Center in Memphis, TN.
Dr. White has been married to his lovely wife, Victoria, since 2004. He's an avid sports fan, and he especially enjoys baseball. Dr. White also roots for the Razorbacks, and whenever he has the chance, Dr. White loves to travel.