Our Cosmetic Dentistry Services – Bella Vista, AR
Creating Flawless, Healthy Smiles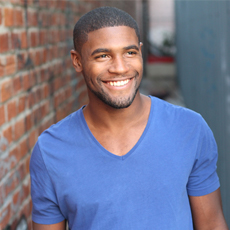 Do you want to change the way your smile looks? The truth is, even healthy teeth are victim to noticeable aesthetic flaws like stains, chips, and gaps. What's more, these are problems can't be solved by brushing and flossing more diligently. In these cases, Dr. Chris Combs is happy to offer a wide variety of cosmetic dentistry services that give you the gorgeous smile you deserve. Contact Combs & Associates Family Dentistry today to schedule your first consultation. We have two convenient locations in Bella Vista, AR and Pea Ridge, AR.
Our available treatment options include:
All-Ceramic Restorations
No one should have to choose between great oral health and a beautiful smile. Instead, our personalized, all-ceramic crowns, bridges, inlays, and onlays are the perfect blend of durable quality and aesthetic value. Dr. Combs takes preferences or concerns you have into account so that we design the perfect restoration for your smile. Once we've received the finished product, our Bella Vista and Pea Ridge team ensure that you're completely satisfied with the result as we place it. Our goal is to exceed your expectations!
Porcelain Veneers
Ready to conceal and correct the parts of your smile you're less than proud of? Porcelain veneers, thin sheaths of dental-grade porcelain, are a great option. Carefully placed on the front-side of teeth, veneers transform smiles. We offer two types of veneer: direct and indirect.
Direct veneers, sometimes referred to as bonding or cosmetic dental bonding, utilize composite resin to conceal stains, chips, cracks, and other smile flaws. Quickly and effectively placed in just one visit, direct application veneers are a minimally invasive smile correction solution.
The indirect veneers technique typically requires two visits since porcelain veneers are crafted by a dental lab outside the office. The first visit involves the removal of a minimal amount of surface enamel in order to place the veneer seamlessly within the natural smile line. During this appointment, we also take dental impressions that the lab uses to create a custom dental veneer. In the meantime, patients wear a temporary veneer to protect the prepared teeth. Once the custom restoration is complete, patients return to have their final veneer placed. Following this short appointment, patients leave with picture-perfect smiles.
Porcelain Veneers allow us to preserve more natural tooth material compared with crowns, and typically, patients experience very little if any discomfort throughout treatment.
Tooth-Colored Fillings
For most people, tooth-colored fillings are thought of as a restorative service, but actually, we often utilize the natural looking composite resin material to reshape and recreate a healthy, beautiful smile. When used to correct cosmetic flaws, you may hear tooth-colored fillings referred to as "dental bonding" or "cosmetic bonding," but the treatment is essentially the same. The main benefits of using tooth-colored fillings are:
Treatment can be completed in just one dental appointment
These procedures are more affordable than other options
Fillings are more conservative than other options, allowing us to preserve healthy tooth structure
At-Home Teeth Whitening
If you're interested in brightening your smile, the odds are good that you have already tried some of the many over the counter toothpastes, mouthwashes, strips, and gels that promise brilliant smiles. You may even have tried some of the DIY teeth whitening methods you can find online. At the end of the day, these products just don't work. Even the store bought teeth whitening kits that look very scientific and promise dramatic transformations only rarely make any difference at all. There are two main reasons these products can't deliver the results they promise. First, they simply don't utilize a high enough concentration of the active whitening agent. In order to meet FDA regulations for safety, the amount of whitening agent in these products is very low. The second reason over the counter products don't work well is the way they are applied. Our saliva is designed to neutralize acids to prevent tooth decay, so when store bought whiteners are applied directly to teeth without keeping saliva at bay, the already low dose of whitening agent doesn't stay active for long.
Compared to store bought teeth whitening, a take-home teeth whitening kit from our team combines professional-grade whitening gel with custom crafted application trays. Because of the higher levels of active whitening agent in the professional strength whitening gel, our take-home kits are already more effective. Additionally, your custom application trays keep whitening gel on teeth and keep saliva out. That means your whitening gel will remain active for much longer. In most cases, we recommend patients wear their whitening trays for thirty minutes a day for 10 to 14 days. At the end of this process, most people see smiles between six and ten shades brighter.