Delta Dental Insurance – Bella Vista, AR
Benefit from Affordable Dentistry with Delta Dental Insurance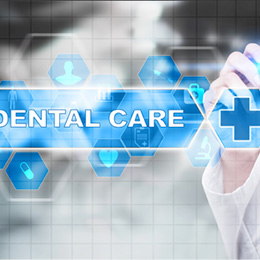 The American Dental Association recommends that everyone visits their dentist twice a year for preventive care. Although you know that you should schedule an appointment, you tend to put your visits on hold because you worry about a large bill. If you have insurance, you have nothing to fear. With your Delta Dental dentist you can get the care you need while staying within your budget. By maintaining your regular appointments, you will help to lower your long-term costs by keeping your teeth and gums healthy.
Delta Dental Coverage Availability & Fees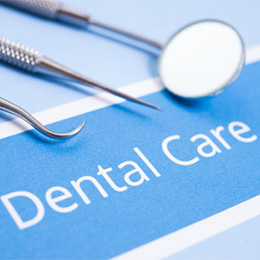 Delta Dental is the nation's leading provider for dental insurance to keep your teeth and gums healthy. With the largest network of dentists worldwide, you can benefit from an array of cost-savings opportunities. With a focus on prevention, Delta Dental provides comprehensive coverage to keep your teeth and gums healthy. If a problem does arise, they offer discounted rates for restorative care to quickly rehabilitate your smile.
Depending on your specific policy, you can benefit from:
100% coverage for preventive care, including cleanings and checkups.
80% coverage for minor restorative treatments, like fillings.
50% coverage for major restorative procedures.
To make the most of your policy, it is recommended that you choose an in-network Delta Dental dentist in Bella Vista, like Dr. Chris R. Combs. As an in-network dentist, he has pre-negotiated rates with your insurance company to reduce your out-of-pocket expenses.
He will help you make the most of your benefits while abiding by the yearly maximums and limits that are enforced by Delta Dental. While working to keep your cost for care affordable, he can even split treatments across calendar years to keep your services affordable.
While it is best to visit a dentist who is in-network, you can still choose one who is not; however, be aware that your out-of-pocket expenses may be higher. You will have to pay the difference between the dentist's fees and your insurance's allowable coverage.
Meet Pam—Front Office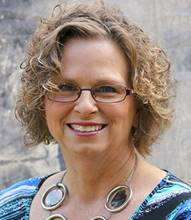 To help you maximize the value of your benefits, Pam is in our front office waiting to help you. Supported by more than 35 years in the dental field, she understands how dental insurance works to save you the most money. She will work on your behalf with the insurance company by filing the necessary claims and paperwork. In addition, she will help you maximize your benefits every year to reduce the amount that you will have to pay out-of-pocket.
If you have difficulty understanding your benefits or how they can work for you, Pam is waiting to answer your questions.
Don't put your dental care on hold. Get the affordable services you need for a healthy smile with your Delta Dental dentist. Contact Combs & Associates Family Dentistry today to schedule your next visit. We look forward to helping you achieve a healthy, beautiful smile.