BlueCross BlueShield Dental Insurance Dentist – Bella Vista, Arkansas
BlueCross BlueShield Dental Benefits for Affordable Dentistry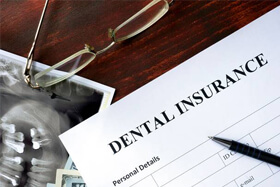 At Combs & Associates Family Dentistry, we are dedicated to providing our Bella Vista, Arkansas dental patients high quality dental care that fits within their family's budget. Because we are the local experts in dental insurance, we're able to offset our patients' treatment costs by processing and filing claims to ensure you always receive the maximum available coverage for all of your necessary dental care. We are even in-network providers for the vast majority of insurers in our area, including BlueCross BlueShield. Our knowledgeable team members will help you understand your benefit plan, and we start minimizing your out of pocket treatment costs from the very first visit. When you're ready to find out more, call to schedule your appointment in one of our two convenient dental office locations. Let a team member know if you have BlueCross BlueShield or another PPO dental plan, and we'll help you to make the most of your coverage every time you visit us.
BlueCross BlueShield Dental Coverage & Availability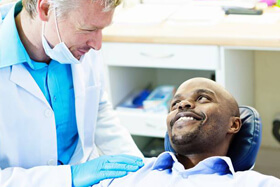 No two dental insurance plans are exactly the same, so we'll need to review your policy to provide an accurate estimate for any treatment. However, you can usually expect your BlueCross BlueShield dental insurance policy to cover between 80 and 100% of the price of preventive dentistry services like your regular checkups and teeth cleanings. If you need minor restorative dentistry services like fillings, your BlueCross BlueShield plan will provide between 70 and 80% coverage, and for advanced restorative services like dental crowns, BlueCross BlueShield provides 50 to 70% of the cost of dentistry services.
Because we're in-network with BlueCross BlueShield, our patients know that they will only ever need to pay the out of pocket percentages of the costs of their dental treatments. We have agreed to charge fees for our dental treatments that are below the maximum service cost set by BlueCross BlueShield. Out of network offices may charge higher fees for dentistry services, but you'll have to pay the difference in cost between your insurer's maximum price and that charged by your dentist. While most differences in pricing are minimal, you will not need to worry about any additional fees if you choose an in-network dental office.
Meet Pam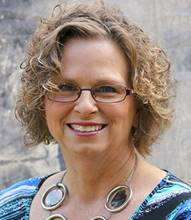 Our dedicated front office administrator, Pam, has more than three decades of dentistry experience! That translates to exceptional service for our patients. When you call us with questions about your dental insurance benefits, Pam will most likely be the one to help you. She has a lot of experience handling dental insurance claims, benefit preauthorization's, and demystifying policies for her patients. Whenever you have a question, please don't hesitate to call us in Bella Vista and ask for Pam. She's always happy to help!