Bella Vista Children's Dentistry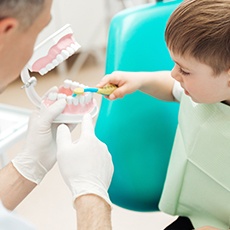 At Combs & Associates Family Dentistry, we are happy to welcome patients of all ages in our Bella Vista dental office location. We offer comprehensive dental treatment for kids and parents, and our office can usually accommodate block scheduling to see your whole family on the same day. If you're looking for a family-friendly dentistry practice that will make it easy and convenient for you and your loved ones to get the dental care you need, look no further than Combs & Associates Family Dentistry. Give our friendly children's dentistry team a call to schedule an appointment with us in our Bella Vista dental office.
Your Child's First Visit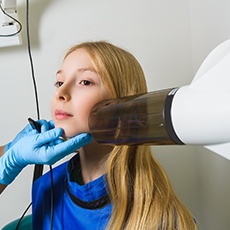 We recommend you bring kids to see us by their first birthday. This early appointment will be completely comfortable and stress free for you and your little one. We ask that parents hold babies in their laps while we gently examine their developing dental structures for signs of health concerns. Our team will also discuss your child's at-home care with you. If we notice signs of serious developmental concerns, we may refer you and your little one to a pediatric dentistry specialist, but in most cases, this is unnecessary. When your kids are old enough to better understand their surroundings and communicate with us, we'll take them on a tour of the office. We can answer kids' questions, explain more about the cool dentistry tools and technologies we use in our office, and help kids build positive associations with visiting the dentist.
Keeping Kids Smiling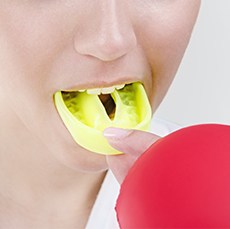 One of our top priorities is to partner with parents to teach their kids proper oral hygiene. Some tips we offer for parents and kids include:
You should use a cloth and water to clean gum tissue even before kids' teeth erupt
As soon as your child has one tooth, you need to brush it twice a day to prevent decay
As soon as kids have two teeth that touch, you should start flossing
Around the age of two or three, you should start working with your little one to begin brushing and flossing independently we'll be happy to help with this process
Kids, like adults, should brush teeth twice a day using soft bristled toothbrushes
Make sure kids floss at least once each day and consider providing them with flossers to make daily flossing easier
Kid Friendly Dental Care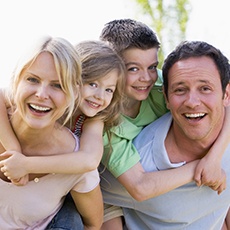 Kids and parents alike should visit us every six months for checkups and teeth cleanings to keep their smiles healthy. In addition to these regular preventive appointments, we also offer a variety of kid-friendly dentistry services, including:
Dental sealants
Fluoride treatments
Emergency dentistry services
Conservative restoration options
Benefits of Family Dentistry
Visiting a family dentist is beneficial for young patients and their parents for a number of reasons, including:
Ease of transition – no need to worry about the unnecessary stress of moving young kids into an adult practice, which can be upsetting for some young patients. Additionally, teens can get frustrated sticking with a dental office for "kids." It can be difficult to find the best age to transition kids out of a pediatric office. Family offices remove the need for this potentially awkward transition.
Improved preventive care – because we get to know your child's smile at every stage of development, we're better able to recognize changes in oral health immediately and diagnose oral health concerns in the earliest stages.
Convenience – no need to take your family to multiple offices on several different days. Simply call to schedule a block of appointments for the whole family on the same day.