Smile Transforming Porcelain Veneers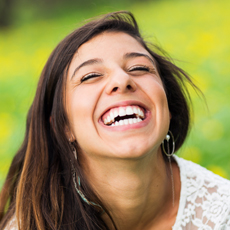 Getting a brighter, straighter, more beautiful smile is something many of our patients ask us about, but many people think that to get a celebrity smile they need to invest countless hours (not to mention dollars) in an extensive treatment plan. At Combs & Associates Family Dentistry, we offer a wide range of cosmetic dental services that will perfect your smile without breaking the bank or eating into your already busy schedule. One of the simplest ways to fully transform even the most flawed teeth into flawless smiles is a porcelain veneer treatment plan. If you're ready to get the beautiful smile you deserve, call our Bella Vista dental office to schedule a cosmetic dentistry consultation today. We'll evaluate your smile and help you find the right cosmetic dentistry plan to meet your unique dental care needs.
What are Porcelain Veneers?
Veneers are thin sheaths of dental grade porcelain. They can be affixed to the front facing surfaces of teeth in order to correct and conceal any number of chips, cracks, stains, and gaps in the smile. With only minimal preparation, you can completely change the appearance of your smile with porcelain veneers.
Who is a Candidate for Porcelain Veneers?
Patients with healthy teeth and gums will be considered good candidates for porcelain veneers in numerous situations including:
Those whose teeth will not brighten with traditional teeth whitening plans
Those whose bite is functioning properly, but they have unevenly spaced or misaligned teeth
Those who have numerous chips, cracks, stains, and gaps in teeth following years of wear and tear
How are Porcelain Veneers Placed?
Porcelain veneers will need to be placed over the course of two dental appointments. During your initial visit, a small amount of surface enamel is removed. This allows the veneer to lay flat within your natural smile line. Then, we take impressions of your prepared teeth. These impressions, as well as our custom veneer design, are used by a trusted dental lab to craft high-quality veneers. To protect teeth and allow you to get used to the look of your new veneer, we'll place a temporary. When your final restoration is received from the lab, you'll return to exchange the temporary for a custom porcelain veneer leaving you with a picture-perfect smile.
Benefits of Porcelain Veneers
No two dental treatments are alike and no two patients have the same smile, but a good dentist can always help patients find the best treatments to meet their unique needs. If you decide to move forward with porcelain veneers, you can expect to experience numerous benefits including:
A picture-perfect smile in just two short appointments with little to no loss of healthy tooth structure
Comfortable treatment that can be completed with just local anesthesia
Correct and conceal any number of flaws with one minimally invasive treatment option
Long lasting and stain resistant, you can drink your morning cup of coffee or evening glass of wine and keep a flawless smile for years to come
Understanding the Cost of Veneers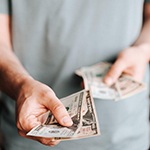 Veneers are associated with a large price tag, but they aren't just for the rich and famous. They are more affordable than many people realize. Various factors affect the cost of veneers in Bella Vista, but we strive to keep a picture-perfect smile within everyone's budget. After examining your mouth and learning more about your goals, we'll review all your options to improve your smile without spending your life's savings.
Cost VS Cosmetic Dentistry: What's Right For Me?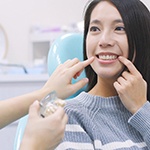 Cosmetic dentistry is more affordable than ever, thanks to a wider selection of treatment options. There's likely more than one solution to address your concerns. Your cosmetic dentist in Bella Vista will explain the pros and cons of each method to make the most cost-effective investment for your smile, including:
Braces: Whether brackets and wires or clear aligners, orthodontics can fix the most complex bite and alignment issues. However, it can still take several months to resolve minor imperfections, like gaps between teeth.
Teeth Whitening: Professional whitening treatments can get teeth up to 8 shades brighter, but they can't improve all stains, like those originating from the tooth structure.
Direct Bonding: A resin material quickly fixes minor aesthetic imperfections using a method that can last 5 to 10 years.
Veneers: A veneer improves the color, size, and shape of a tooth by covering aesthetic blemishes. When applied to the teeth most visible when smiling, veneers in Bella Vista can correct several issues using one treatment. After just 2 appointments, you can close gaps, cover stains, or fix chips. Veneers are a cost-effective solution that can last for a decade or longer.
After creating your personalized treatment plan, a member of our team will review your estimate and payment options. You will know exactly what you will have to pay before committing to anything, so you won't need to worry about any unexpected fees.
How to Make Veneers Affordable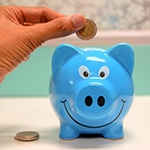 A beautiful smile is priceless, but few people are born with one naturally. Not to mention, lifestyle habits, trauma, and other factors can affect the appearance of your teeth. We understand everyone's financial situation differs, which is why we offer a variety of payment methods to keep the smile of your dreams affordable, including:
Traditional Payments: We accept all traditional payment forms, including cash, checks, and credit cards.
Dental Insurance: It's rare for dental insurance to cover elective procedures, like veneers, but there are some exceptions. If applicable, a member of our team will work on your behalf with your dental insurance to maximize any benefits to lower the amount you will pay out-of-pocket.
Payment Plans: Pay for your new smile using monthly installments through a third-party financing company, like CareCredit.
You can have the confident smile you desire, even if money is tight. Contact our office today to request your consultation for veneers. We look forward to creating a smile you'll be proud to show off.
Veneers FAQs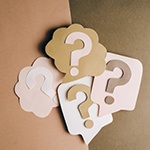 A picture-perfect smile is possible with veneers in Bella Vista. They are a big investment, so it's normal to have some concerns before you're ready to get started. Here are the answers to a few frequently asked questions to help determine if veneers are right for you.
How many veneers will I need?
A veneer can be applied to a single tooth to fix a chip or cover a stain; however, the overall goal of the procedure is to transform the entire smile. Therefore, your dentist will recommend applying them to the teeth most visible when smiling. Since everyone's mouth and goals differ, there isn't any way to know how many you will need without first examining your teeth. Some patients need as few as 4 to 6, while others may require 8 to 10. We'll explain how many you'll need after creating your personalized treatment plan.
Are veneers permanent?
Veneers are designed to provide long-lasting results, but they aren't permanent. Unfortunately, they aren't reversible either. Your cosmetic dentist will need to remove a small amount of enamel before applying them to your teeth. Since your enamel can't regenerate, your teeth will always need to be covered by restorations, like veneers or crowns. Thankfully, veneers can last for a decade or longer with the right maintenance, so you don't need to budget for replacements often.
What happens to the teeth underneath?
Removing enamel before bonding changes your teeth permanently, but it doesn't affect their health, function, or integrity. Your cosmetic dentist in Bella Vista will shave off as little as possible to preserve their natural structure. With the proper care, your teeth can serve you for a lifetime, like committing to your oral hygiene and visiting your dentist regularly.
Do veneers feel like real teeth?
Your veneers won't feel bulky or heavy because they are thinner than ever. Shaving the surfaces of your teeth allows them to fit like a glove. There won't be any uncomfortable or unsightly ridges. The veneers will feel smooth and sleek when running your teeth over them. It may take a few days to adjust to your veneers, but in no time at all, they will feel just like your real teeth.
Can I use my dental insurance to pay for veneers?
Veneers are considered an elective procedure, so they aren't typically covered under dental insurance. However, there are some exceptions. If your dentist determines they are medically necessary, you may be able to use your coverage, like when needing replacements. Your dental benefits can also cover certain steps of your treatment plan, like imaging or preparatory treatments. A member of our team will work on your behalf with your dental insurance to maximize any applicable benefits. They will explain how your coverage is being used and if there's a remaining balance. If you owe any out-of-pocket expenses, our office offers several payment solutions, like third-party financing with CareCredit. We strive to keep a confident smile within everyone's budget.