Cigna Dental Insurance Dentist – Bella Vista, Arkansas
Cigna Dental Benefits for Budget-Friendly Dentistry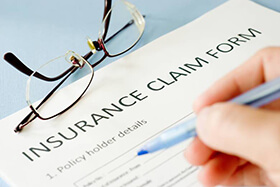 For those people who don't work with dental insurance policies on a daily basis, these complex documents can seem baffling at best and frustratingly incomprehensible at worst. At Combs & Associates Family Dentistry, we want to minimize the stress of visiting the dental office, and processing and filing insurance claims is one of the ways we help to relieve unnecessary anxiety. We are happy to file claims for most PPO benefit providers, and we offer in-network dental insurance benefits for many local insurers, including Cigna dental benefits. If you have insurance coverage through Cigna or any other PPO dental benefit plan, please let one of our team members know when you call to schedule an appointment in our dental office in Bella Vista. We will do our utmost to start maximizing your insurance coverage from the very first time you visit us. If you ever have questions about your Cigna benefits or you want to find out more about your coverage, please feel free to reach out to us. Our team members are always happy to help you review your policy or better understand coverage for your dental care.
Cigna Dental Coverage & Availability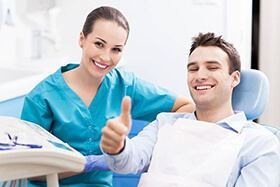 Cigna dental insurance plans will vary depending on the type of policy you choose and elections made by you or your employer. In exchange for the payment of monthly plan premiums, you will receive coverage for a variety of necessary dental treatments. Most Cigna insurance policies offer 80 to 100% coverage for preventive dentistry services like checkups and teeth cleanings. The cost of minor restorative treatment options like tooth-colored fillings will usually be covered between 70 and 80%, and more advanced treatments like crowns or replacement teeth are covered 50 to 70%. Coverage for other services like dental sedation and orthodontics varies dramatically, and these treatments are often not covered unless you make specific plan elections. We'll need to review your individual plan to provide accurate estimates for the out of pocket costs of these services.
While your Cigna insurance plan allows you to choose almost any dental office and still receive coverage, there are some benefits to visiting an in-network provider, including:
Knowledgeable team members can provide more accurate estimates of treatment coverage.
Existing relationships with the insurer means faster turnaround on authorizations and coverage preapprovals.
We are familiar with your policies, so we know the maximum coverage amounts for individual services as well as annual plan maximums. This allows us to help you make the most of coverage and ensure minimal out of pocket costs
Meet Pam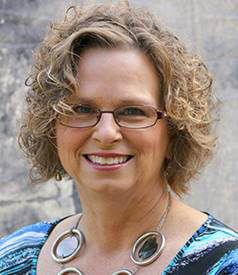 When you call or visit us, you'll probably reach Pam in our front office first. With more than three decades of experience in the dental field, Pam is our go-to team member for dental insurance questions. She will be happy to review your policy, explain treatment coverage, and help you to make the most of your Cigna dental insurance benefits. If you ever want to find out more about your dental insurance coverage, please don't hesitate to give Pam a call. She's always happy to help patients with insurance questions.