Tooth-Colored Fillings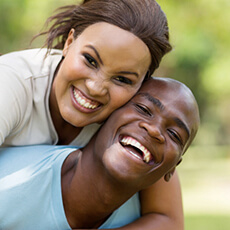 Nearly everyone experiences a cavity at one point or another that requires a filling. Many older patients remember a time when metal amalgam fillings were the norm leaving a noticeable silver spot in their otherwise pearly white smile. Thankfully, the team at Combs & Associates Family Dentistry offers a more aesthetically pleasing alternative that restores oral health in an effective, conservative manner. With tooth-colored fillings, Dr. Chris Combs repairs damaged teeth seamlessly for patients in Bella Vista, and beyond.
Do I need a filling?
Here are some cases where our team would recommend having a filling placed:
If you have one or more teeth with mild to moderate decay
If you have a traditional filling that needs to be replaced because of aesthetic concerns
If you have a traditional or tooth-colored filling that needs to be replaced due to breakage or failure
If you have a tooth with slight damage, such as a crack or chip
The Treatment Process
Having a tooth-colored filling placed is a very simple and fast procedure that requires a single appointment at either our Bella Vista location. First, Dr. Combs carefully removes any damaged portions of the treated tooth taking care to be as conservative as possible. Once the area is cleaned and prepared, then the doctor applies high-quality composite resin material to the area and sculpts it precisely so the natural shape and shade of the tooth is preserved. Finally, a curing light hardens the filling into place. You're finished!
Great Benefits
There are countless benefits associated with tooth-colored fillings, especially when compared to their traditional counterparts. These include:
Composite resin can be formed to the tooth in a much simpler fashion allowing our team to preserve more of your natural structure in a way that wasn't possible with metal fillings.
Tooth-colored fillings don't contain any substances like mercury that are thought to be toxic. This also means patients who have allergies or sensitivities to metal can have them placed without issue.
Amalgam material tends to expand or contract when faced with changes in temperature, which weakens the structure of the tooth. Patients don't have to worry about this issue with tooth-colored fillings.
Tooth-colored fillings are also much less sensitive to temperature than amalgam, resulting in more comfort for the patient overall.