Emergency Dentist — Bella Vista, AR
Remain Calm and Call Our Office for Care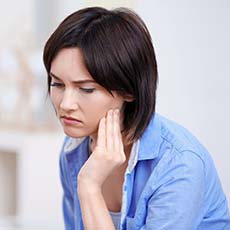 It can be difficult to know what to do in the face of a dental emergency, but it's easier when you know you have a reliable emergency dentist to call upon when you need help. That's right, you can rely on our expert dentist, Dr. Combs. If you're not sure what a dental emergency is or when it's necessary to call your dentist in Pea Ridge, we've laid out a quick dental emergency guide to refer to in your time of need.
Why Choose Coombs & Associates Family Dentistry for Emergency Dental Care?
Same-Day Emergency Appointments Available
Kind, Caring and Accommodating Dental Team
Walk-Ins Accepted for Urgent Dental Issues
What to Do in a Dental Emergency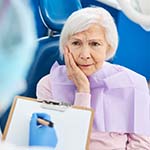 Call for a same-day appointment: Don't hesitate to get in touch with our office the next time you experience a sudden dental accident that compromises the health of your smile. When you call us, our friendly, fast-acting office team will provide urgent advice over the phone. Plus, we will do our best to get you in to see the doctor as soon as possible—most likely scheduling you a same-day appointment.
Visit for an emergency exam: By coming to the office, you can get an emergency exam completed by one of our dentists. During this exam, they'll determine if X-rays are needed to locate the source and extent of your dental emergency. They'll also work quickly to alleviate any discomfort you're experiencing.
Reviewing our findings: Following the exam, our team will provide a breakdown of your current condition and what we believe the best treatment will be to address your emergency. Before we perform any phase of treatment, we'll make sure that you're well educated on the costs associated so you can make an informed decision on how to move forward.
Get the care you need: Our team will work as quickly as possible to resolve your emergency, whether it's through dental fillings, crowns, root canal therapy, or another dental service.
The Most Common Dental Emergencies
It's best to visit your emergency dentist in Pea Ridge right away because we will be able to evaluate the entire situation and make a genuine recommendation for recovery. Plus, we will be able to help you cope with any discomfort before, during, and after your dental work. If you experience any of the following emergencies, please give us a call and take note of our at-home tips in the meantime.
Understanding the Cost of Dental Emergencies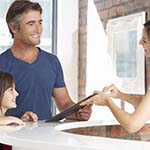 We won't know for sure what your emergency dental care costs will be until we perform an exam, which is just another reason why it's so important that you call and visit us as soon as you notice something isn't right. After your evaluation, we'll create a treatment plan and determine your estimated costs from there. We'll do everything we can to make your care as affordable as possible; keep in mind that compared to medical emergencies, visiting a dentist for emergency exam tends to cost much less. The last thing you should do is put off care you need as this can allow your condition to rapidly worsen.
Keys to Preventing Dental Emergencies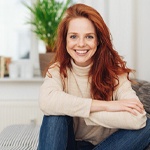 You can't avoid every dental emergency, but you can make it less likely that you'll find yourself with a damaged or infected tooth by taking a number of precautionary steps. Simply keeping up with good oral hygiene and dropping bad habits can make your smile much safer. Below are some basic steps that everyone should follow to reduce their personal risk for a dental emergency; we can give you further advice tailored to your current lifestyle during your next checkup.
See Your Dentist at Least Twice a Year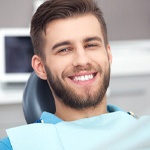 You can probably guess that one of the most important things you can do to stop dental emergencies from happening is to see a dentist twice a year. We can remove harmful plaque and tartar from your mouth during these appointments so that they don't lead to cavities and gum disease. This also gives us a chance to look for problems that are already forming and treat them before they reach the level of a true dental emergency.
Brush and Floss Daily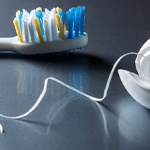 Bacteria can gather in your mouth very easily, which is why you always need to be vigilant about brushing and flossing. When brushing, pay attention to the backs of your teeth and the area along your gumline. Our team can show you proper flossing techniques if you have trouble flossing on your own. You should be performing at least two dental cleanings every day. Other steps you can take for good oral hygiene include sipping water regularly to rinse your mouth of food particles and using mouthwash as an extra precaution against bacteria.
Eat Foods That Benefit Your Oral Health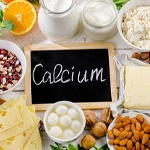 What you eat can have major implications for your oral health. Sugar is considered to be particularly dangerous; when the bacteria in your mouth eat it, they turn it into an acid that can create cavities. There's no need to give up sugar, but you shouldn't eat too much of it at once. Instead, focus on foods that are rich in calcium, phosphorous, and other minerals that can contribute to a healthier mouth.
Wear a Mouthguard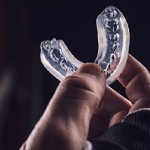 We may recommend that you wear a mouthguard for one of two major reasons:
You play sports of any kind. Even sports that are usually low contact can carry some risk of getting hit in the mouth, so you should always make sure to wear oral protection to lower the risk of having a tooth broken or knocked out.
You grind your teeth. We may notice signs of this if some of your teeth are notably worn down. A mouthguard will keep your teeth safe from nighttime grinding to prevent further damage.
Stop Using Your Teeth to Open Packages
A lot of people make the mistake of using their teeth as tools to open packaging. It may save you a few seconds, but the damage it does to your teeth will build up, and one day you could suffer from a major dental injury. Take the time to find scissors or another tool instead.
Dental Emergency FAQs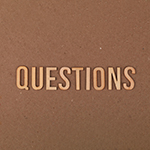 A dental emergency can be stressful, but we're here to make the situation easier. We know you probably have several concerns about the road ahead, but your emergency dentist in Bella Vista will explain everything during your consultation. In the meantime, here are the answers to the most frequently asked questions to calm your nerves.
How should I sleep with tooth pain?
A persistent toothache can make it difficult to doze off, but you don't have to lose sleep at night. It's best to avoid hard, chewy, or acidic foods for dinner. Skip any hot or cold foods and drinks to prevent any sensitivity. Take an OTC pain reliever before heading to bed and sleep with your pillow elevated. This will prevent blood from pooling in your head, which can cause throbbing discomfort.
Will a toothache go away without any treatment?
Pain originating from the gum tissue can go away on its own, but a toothache is a dental emergency in Bella Visit and will require treatment. Despite common belief, a toothache is never normal. It's a sign of an underlying problem, like decay, infection, or a failing restoration. It's best to contact an emergency dentist right away to stop your pain and save your tooth. If your pain eventually subsides, it can mean your tooth has died and will need to be removed. You will need a bridge or dental implant to replace it to avoid additional complications, like cavities, infections, and additional missing teeth.
Do chipped teeth heal?
Your enamel is the hardest substance in your body; however, it can't regenerate. Chipped teeth won't heal. At most, your enamel may remineralize, but your tooth will still be vulnerable to additional damage. If the chip is minor and you aren't in any pain, you can wait for your dentist's next availability, but don't delay an appointment for too long. Often, dental bonding is all that's needed for small chips or cracks.
Do I need to see a dentist if my chipped tooth doesn't hurt?
Even if a chipped tooth doesn't hurt, you still need to see a dentist because your tooth won't grow back. With no treatment, it will be vulnerable to bacteria and its structure will be weakened, which can cause it to break even more. Don't wait to have it treated to avoid costly procedures later, like a dental crown or an extraction.
Can I use superglue to fix a broken denture?
Superglue is handy to have around the home for quick fixes, but don't use it to fix a broken denture. It can contain toxic chemicals or allergic reactions. Not to mention, it doesn't hold up well in moist environments, so the bond won't last long. Although you can't go without your teeth, leave the mending for the professionals. We'll get you into the office quickly to repair or replace it. If possible, use an old denture until your appointment. Never wear a damaged denture because it can cause oral injuries.