Periodontal Disease Treatment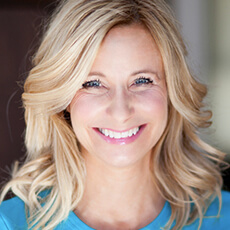 Periodontal disease (also known as gum disease) is one of the most common health conditions in the world, and while its presence may start out relatively harmless, patients may experience destructive consequences, such as jawbone deterioration and lost teeth. Studies have even shown that periodontal disease may contribute to Alzheimer's, diabetes, heart disease, and more. Here in Bella Vista and Pea Ridge, our team is devoted to protecting your smile from all threats, and a big part of that goal is diagnosing and treating periodontal disease at its earliest stages. At Combs & Associates Family Dentistry, we welcome patients of all ages!
Common Signs of Periodontal Disease
Bleeding that occurs when brushing and/or flossing
Gum tissue that seems especially puffy/tender/red
A receding gum line (Do your teeth appear longer?)
Significant bad breath that persists even after diligent hygiene and/or use of mouthwash
Discomfort that's located throughout the mouth
A sudden change in the way your bite feels
Teeth that feel somewhat loose
It's important to remember that many cases of periodontal disease manifest with only subtle symptoms until they've progressed to more advanced stages. That's why attending regular check-ups with Dr. Chris Combs is so important.
Treatment Options
If we've caught your case of periodontal disease at an early enough stage, it may still be possible to reverse any ill effects and restore full health to your smile. Our personalized recommendation for treatment could involve more frequent cleanings at either our Bella Vista or Pea Ridge location or instruction from one of our kind staff members on how to better brush and floss at home.
In more moderate to severe instances, reversal may not be an option – but our team at Combs & Associates Family Dentistry is here to help you manage your condition and enjoy a smile that feels and looks wonderful. A deep cleaning, known as scaling and root planing, offers much-needed relief, as can antibiotic therapy. If surgical care is needed, our team can recommend you to a specialist.