Our Crown & Bridge Services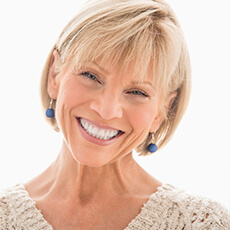 Do you have a tooth that's damaged or weakened to the point that a filling can't effectively treat it? Are you missing one or more teeth in a row? These situations can be corrected with quality crown and bridge treatments at Combs & Associates Family Dentistry. These restorations are precisely crafted and personalized to replenish lost tooth structure, and you'll be amazed by what a difference having them can make for your self-confidence and state of oral health. Gorgeous, all-ceramic options are also available at our Bella Vista, AR location!
Dental Crowns
Dr. Chris Combs may recommend having a dental crown placed in a variety of situations, including significant tooth decay, structural damage, or to treat cosmetic concerns like misshapen teeth. We also consider them a vital part of the dental implant and root canal procedures.
The crown placement process typically requires two appointments. Once we've determined that it's the best option for your smile, our team carefully prepares the tooth and takes impressions. We also provide a temporary crown so your complete smile isn't disrupted, and you get used to the feel of the restoration. Then, we'll invite you back to our Bella Vista location to have the final product placed once we've received it. We won't rest until you're fully satisfied with the results!
Dental Bridges
Dental bridges are designed for patients who are missing one or more teeth in a row, and they offer patients security and stability. By using crowns to anchor your bridge into place attached to adjacent healthy teeth, you'll enjoy a reconstructive solution that's beautiful and lifelike. Contact Combs & Associates Family Dentistry today if you'd like to schedule a consultation for a dental crown and/or bridge with our team!