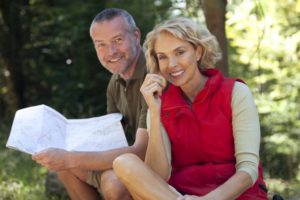 You're tired. You're tired of half-heartedly smiling for pictures and instantly looking at the soup section of any menu. Your missing teeth have been a problem for a while now, and you're ready to finally do something about them. In the past few decades, dentistry has developed something called dental implants, and they're fast becoming the first choice of both doctors and patients alike when it comes to replacing missing teeth. Why? Today, I'm going to answer some of the most common implant questions so you can know more about rebuilding your smile.
Do I really need to replace my missing teeth?
Of the 178 million Americans who are currently missing one tooth or more, I can guarantee that every single one of them would like their teeth to be replaced, but when they start actually considering treatment, they doubt themselves. Is it really necessary to replace missing teeth? Aren't they just a cosmetic issue? Would treatment really be worth it?
Unfortunately, missing teeth can impact your health as well as your appearance. When you lose a tooth, the jawbone that was supporting it naturally starts to deteriorate. This is because the body knows that there isn't a tooth, so it starts reabsorbing nutrients straight from the bone. This makes it shrink, and this can cause the other teeth to shift, which can lead to bite alignment issues and chronic jaw pain. Plus, people with missing teeth are much more likely to develop gum disease, which in itself is a leading risk factor for much more serious conditions such as diabetes, heart disease, and even dementia! If you can, it's always best to replace your missing teeth, and NOT just for appearance's sake.
So what are dental implants?
A dental implant is actually a small titanium post that is placed directly into the jaw to restore the root structure of a lost tooth. This can then be attached to a variety of dental restorations, whether that be a single crown or a full denture—dental implants can replace any number of teeth.
Why would I get dental implants as opposed to dentures or a bridge?
Dental implants are special because they are the only treatment that rebuilds the entire tooth from the bottom up. The post provides unrivaled stability for the replacement teeth, and it also prevents the bone deterioration I mentioned earlier. After being topped with an all-porcelain restoration, the end result is always a strong and natural-looking smile that will stand the test of time. Even better, dental implants have a 95% success rate and can easily last for 30 years or more with just standard dental care.
What is it like to get dental implants?
The dental implant process consists of two main phases:
Phase One: You undergo a minor surgery where the implant/implants are placed directly into your jawbone. This will be performed by an oral surgeon, and typically, a patient only needs local anesthesia for this to be virtually painless.
Phase Two: After you have healed from the placement (which can take 3-6 months), you'll return to your dentist's office to get your replacement teeth.
How do I get started?
Dental implants are, in every way, the best method for replacing missing teeth. To start getting them, simply contact an implant dentist in your area. They'll perform a thorough oral exam, let you know if implants will work for you, and if they do, they'll coordinate your treatment plan with a local oral surgeon. Then, in a matter of a few months, you'll finally be able to show the world your complete smile again.
About the Author
Dr. Chris Combs is a family, cosmetic, and implant dentist based in Pea Ridge, AR. He has placed thousands of implant restorations over the course of his career, and he's constantly amazed by the terrific results they can achieve for his patients. He currently practices at Combs & White Family Dentistry, and he can be reached through his website or by phone at (479) 488-6131.