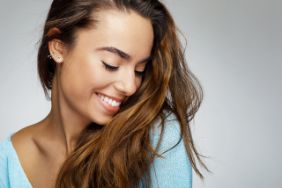 Making the decision to enhance your smile isn't a choice you make lightly. Cosmetic dental work is an investment that changes your life for the better, so you want to make sure your smile is cared for by someone with plenty of advanced training and experience. At Combs and Associates Family Dentistry, Dr. Chris Combs is a cosmetic dentist in Bella Vista known for the beautiful results he provides and the high-quality care his patients receive. Learn more below about what distinguishes him and why he's so qualified to provide cosmetic dentistry!
What Sets Dr. Combs Apart?
For any dentist, graduating from dental school is just the start. The most skilled dentists have years of experience and have pursued advanced training across a wide variety of specialty fields, including cosmetic procedures.
Dr. Combs has over two decades of experience and has trained with the Pankey Institute and the Spear Study Club. By pursuing continuing education above and beyond the requirements, he has demonstrated his committed to constant improvement.
Also, you can get a feel for the kind of experience you'll have at Combs & Associates Family Dentistry from reading some of the reviews that patients have written. Here are just a couple of examples of the feedback we've gotten:
"Just wanted to write and say that Combs and Associates Family Dentistry is hands down THE BEST in NWA! Every time I go I leave with a smile on my face."
"This is the best overall dental office I have gone to in my 78 years."
What Kind of Cosmetic Services Are Available?
Dr. Combs provides a wide variety of cosmetic services that are sure to fit your needs, including:
Porcelain veneers
All-ceramic dental crowns
Teeth whitening
Tooth-colored fillings
Cosmetic bonding
What's the First Step In a Smile Makeover?
The best way to start the process of transforming your smile is to schedule a consultation. Dr. Combs will closely evaluate your dental history and oral health so he can create the best treatment plan for you. He'll also ask about your specific goals and work with you every step of the way to deliver the results you want.
In some cases, a combination of procedures may be helpful. In others, a simple whitening treatment may be all that's needed
Transforming your smile will give you more self-confidence in every area of your life. And when you see a cosmetic dentist like Dr. Combs, you'll know that you're in great hands throughout the entire process!
About the Author
Dr. Chris Combs is a general, restorative and cosmetic dentist in Bella Vista and a graduate of the Texas A&M Baylor College of Dentistry. With an eye for detail, he works closely with his patients from start to finish to make sure they achieve a smile they love. If you're interested in a smile makeover and have any questions, he can be reached via his website.