Cost of Dental Implants – Bella Vista, AR
Invest in a Permanent Solution with Dental Implants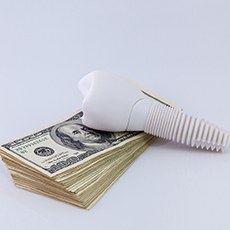 Are you ready to replace your missing teeth with a nearly perfect replica of your own? Dental implants allow you to enjoy a solution that looks and feels natural. Not to mention, they can last for a lifetime with the right aftercare to make a true investment in your smile. Although you're excited to treat your tooth loss, we know you're concerned about the cost of dental implants in Bella Vista. There's no need to worry. They are more affordable than many people realize. Here's what you need to know to pay for your new smile
Types of Dental Implants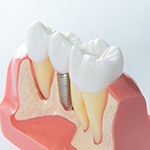 There isn't a set cost for dental implants because the price is determined by your specific treatment plan, like the number of teeth you're replacing. Generally, you can expect to pay more if you need to treat several teeth because you'll require more posts and abutments. The type of restoration you need will also impact the cost. We'll provide you with an estimate and discuss the costs associated with your treatment during your initial consultation.
What are the Stages of Dental Implant Treatment?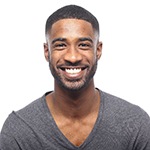 Unlike conventional prosthetics, the process of rebuilding your smile with dental implants will take several months to complete because there are various steps required. Although it may take a bit longer, it's time well-spent because you will gain a solution with over a 95% success rate. This also gives you more time to pay because you won't need to cover the entire amount upfront, which can make your treatment more affordable. Although every plan varies, you can expect to pay for:
Are Dental Implants Worth the Investment?
Although you'll initially pay more for dental implants upfront, they are most cost-effective long-term because they should never need to be replaced with the right aftercare. Not to mention, they improve your oral health to reduce your overall dental expenses.
Does My Dental Insurance Cover Dental Implants?
Many dental insurance carriers will pay a portion of the cost of the treatment until you reach your yearly limits, but you'll need to pay your deductible first. We work on your behalf with your insurance company to reduce the amount you need to pay. We will explain any out-of-pocket expense and your payment options, like third-party financing with CareCredit.
You can permanently treat your tooth loss with dental implants in Pea Ridge. We have the solutions you need to keep your new smile affordable. Contact our office today to schedule your consultation.