Meet Our Bella Vista and Pea Ridge Dentist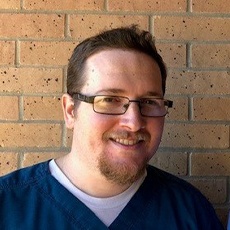 Josh Rubisch, DMD
Dr. Josh originally grew up in Yuma, AZ, and he's been involved in the dental field since the day he was born! His father was a dentist who owned and operated his own general practice. Every day after school, Dr. Josh would ride his bike to the office and help make dentures and crowns for his dad's patients. In turn, he would get money for movies on Friday nights, which was a great deal in his eyes. The rest, as they say, is history.
After graduation from high school, Dr. Josh pursued his Bachelor's in Physiology from Brigham Young University and was then accepted into the LECOM School of Dental Medicine in Tampa, FL. He eventually achieved his dual Master's in Health Administration and Doctor of Dental Medicine degrees, graduating among the top of his class. In fact, he was awarded the Academy of General dentistry honor for displaying a high level of interest, knowledge, and proficiency in the field.
At home, Dr. Josh and his wife Jenny have three young children named Lilyana, Levi, and Julia. They are truly the lights of his life. When he isn't busy helping patients, you can usually find him hanging out with loved ones, hiking, playing outside, or working on his family ranch.